Membership Benefits    
– Experience in contract preparation and negotiation
– Enforcement of negotiated contract through grievance process
– Legal representation and costs for job-related actions, including dismissal and discipline actions
– Legal representation to defend academic freedom
– Budget analysis and other research assistance in contract bargaining
– Communication expertise and publications
– Advocacy on state and federal legislation and policy
– Political action activities to promote pro-public higher education candidates
– Professional liability insurance ($1,000,000).
For more Benefit Information Online:
Please see the AFT Benefits Page or the WEA Benefits Page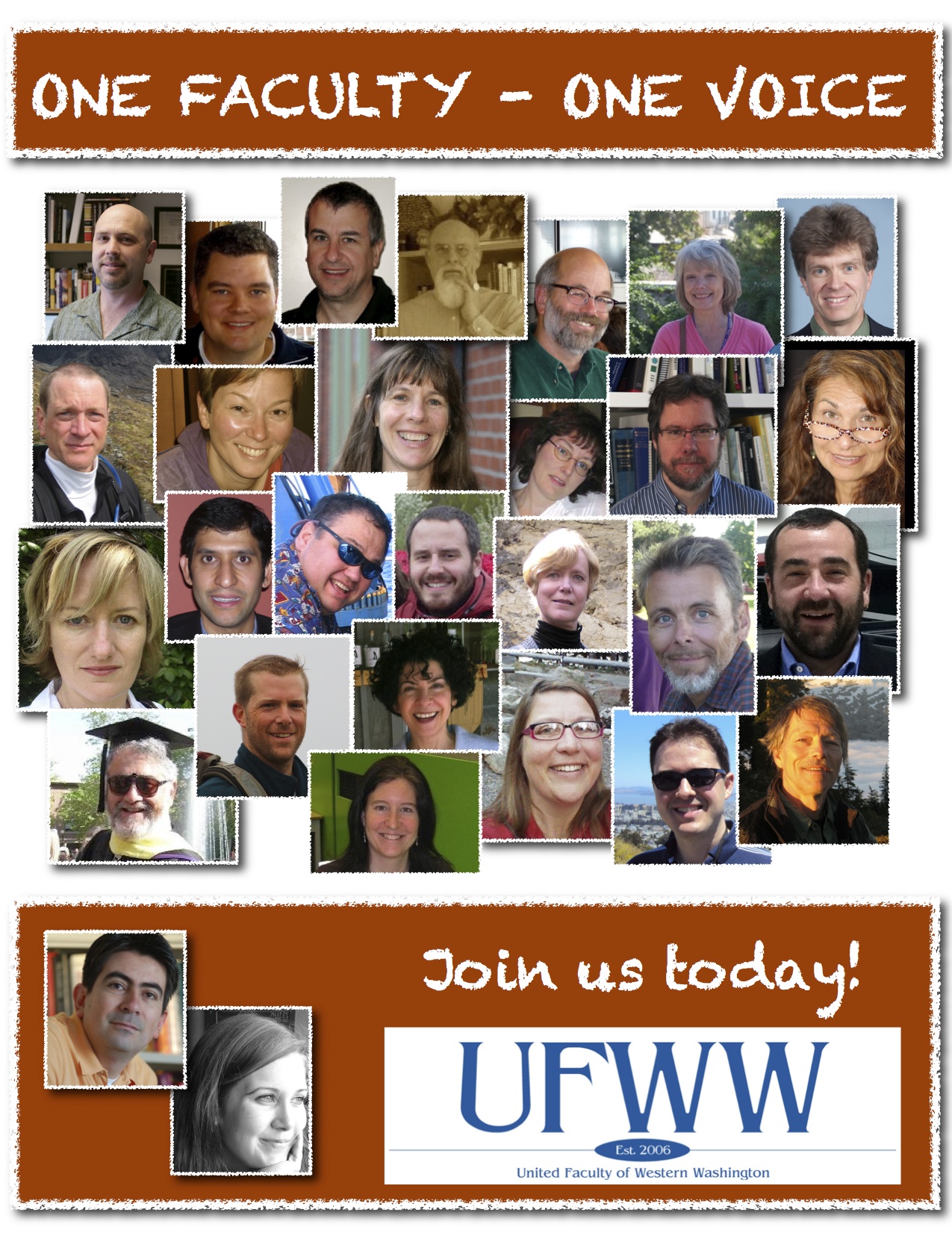 HAPPY 12th BIRTHDAY, UFWW!
To read about some of UFWW's accomplishments since 2006 click here
For our current CBA, please see the PDF link on the right side of your screen.
UFWW's bargaining success in 2013 was featured in the January 2013 edition of the NEA Higher Education Advocate. Click here to read Mary Ellen Flannery's piece "The story behind WWU's phenomenal faculty contract."
As the author notes, "When the United Faculty of Western Washington ratified their new contract last summer, they hit the mark on almost every page: academic freedom, intellectual property, job security for contingent faculty, ownership of online work, and salary too. 'You are a model for leading the profession in higher education,' applauded NEA President Dennis Van Roekel."